Quinn turned 3 on Friday, March 6! We honored the day with lots of her favorite things – family, playmates, pizza, cupcakes, and ice cream. The festivities continued into the next day with an ice skating outing, one of her favorite activities. Here's to another fabulous year, Quinny!
Quinny loved doing the Chicken Dance to Grandma and Grandpa's musical card!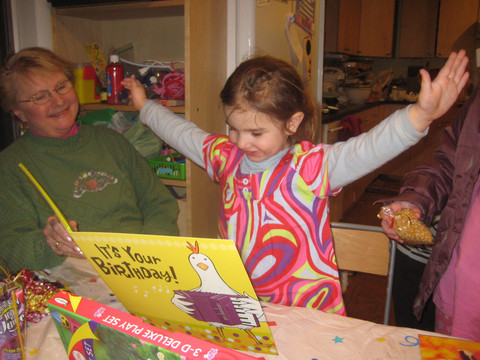 Declan loved helping Quinn open her gifts.

Decorating cupcakes with Callie.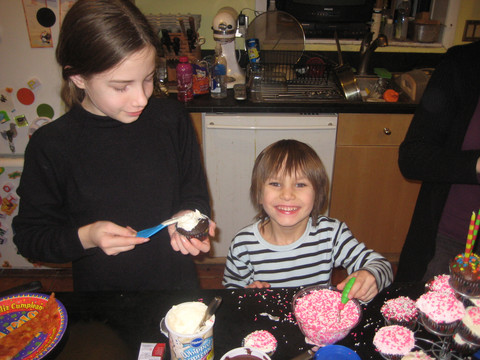 Quinn wore her little jewelry box gift as a crown, then made Papa put on her birthday hat!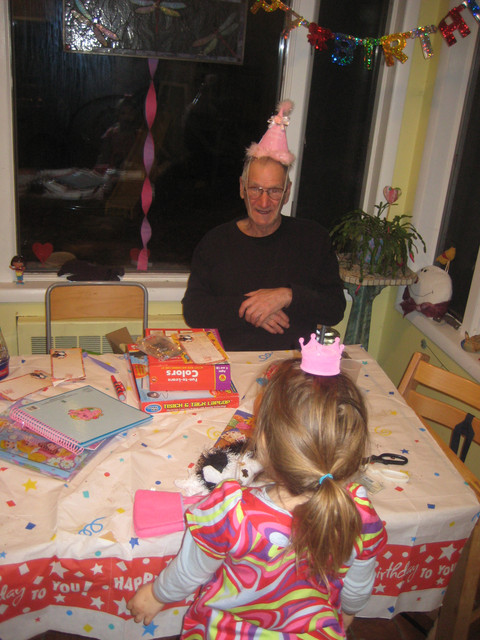 Ice skating fun!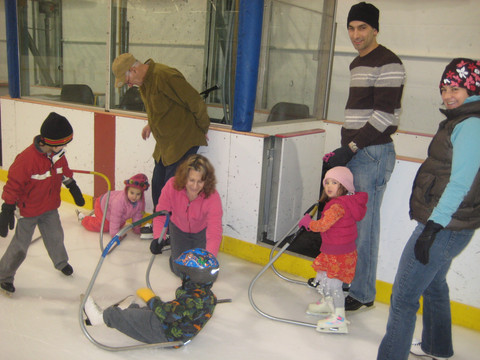 She loved whizzing around with Daddy!