We spent a relaxed Easter at home this year. The kids ran downstairs after they woke up to see if the Easter Bunny had arrived, raided their baskets, hunted for candy- and coin-filled eggs, then dyed some real ones. Mike made a yummy pancakes and bacon breakfast, I finished my book "Kabul Beauty School," snuggled up with Quinny for a nap, then cleaned out the bunny hutches while Mike flew kites with Declan at the high school.
The Easter excitement continues into this week – we are planning to pick up our eight spring chicks on Wednesday!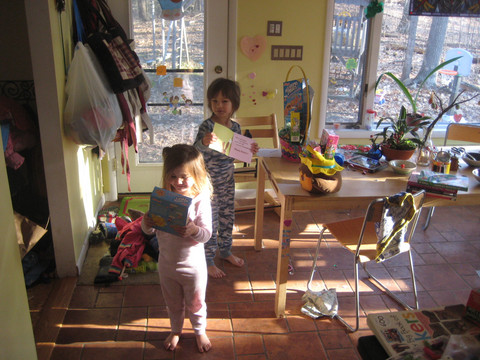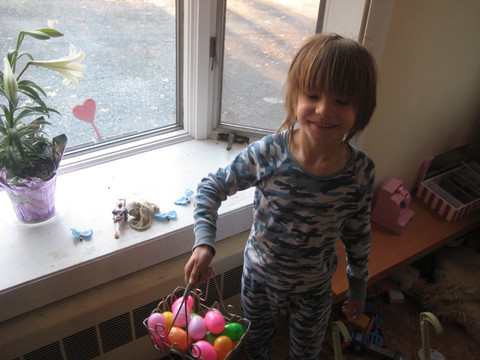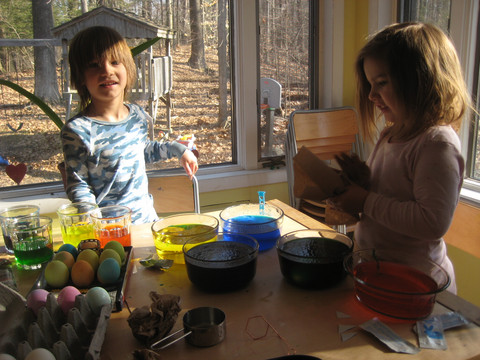 These next three shots are from the sweet 4-H Spring Festival we attended on Saturday.