After months and months of anticipation (and after years and years of planning and work by the people who made it happen!), we got to experience Opening Day of the new Walkway Over The Hudson! It's the world's longest pedestrian walkway, the old railroad bridge next to the Mid-Hudson Bridge, between Highland and Poughkeepsie. The festivities included musicians and street performance artists. The kids walked the entire span, 1.25 miles each way! For more info about this special place, visit http://walkway.org.
One highlight for the kids was taking the bus-shuttle over to the Walkway.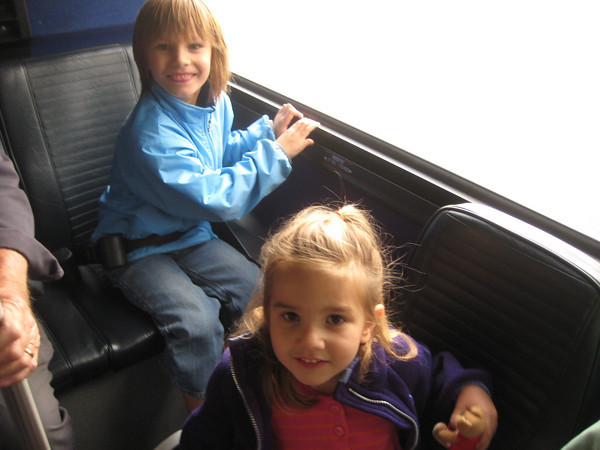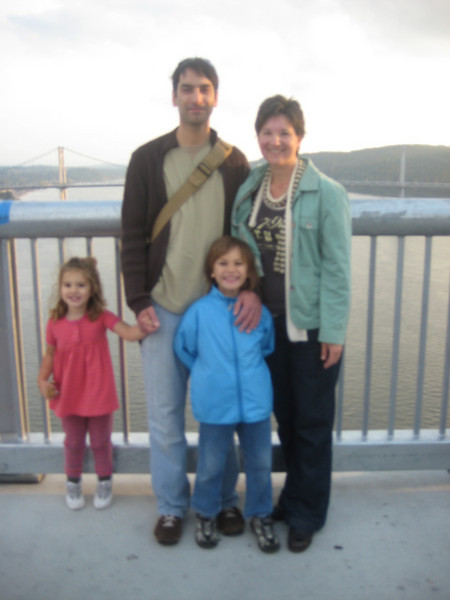 This magician was so awesome!! D was enthralled (blue jacket).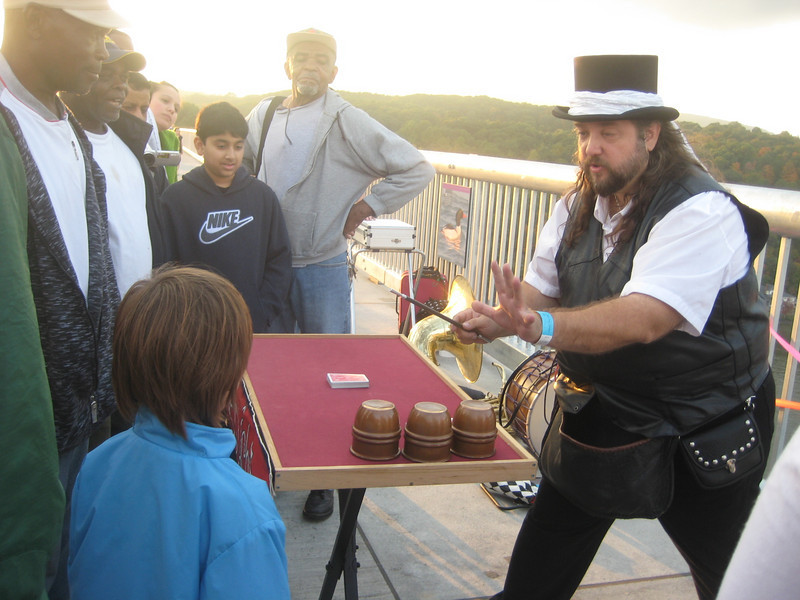 Funny clowns, too!